Today will be a very, very long day.
Why?
Because I have to catch a midnight train to the airport after work and sit there till my flight which is in the wee hours in the morning >.>
Things that I wish I can do:
1. Bring my laptop, so that I can go online and browse stuff or chat.
2. Bring my iPod, so that I can do the same thing as 1. without the dead weight.
3. Take a later bus which is nearer to my flight time.
4. Change my flight to leave a day earlier.
What I finally decide:
1. Bring a book.
AHH, so different from my initial plan but I am really not willing to carry my laptop just for a 2 days trip! It's so heavy and this time I didn't add on luggage check in because I thought it would be a 2 days one night trip so I will have to hand carry everything. Besides, I totally killed my iPod.
Oh, why and where am I going for this trip? It's actually for my cousin's wedding <3 The first in the family from my dad's side! OF COURSE have to make a trip back to my hometown SPECIALLY for this wedding <3
I will upload pictures and details of the weddings after I am back but before that, a short preview of my 'wedding nails'! <3 I am not the one getting married so I shall not be hammered for choosing such odd coloured nails <.> It looks like a fun colour at first but now, I think it looks fugly. Urgh, the downside of not having a nail polish remover >.>
Judge for yourself.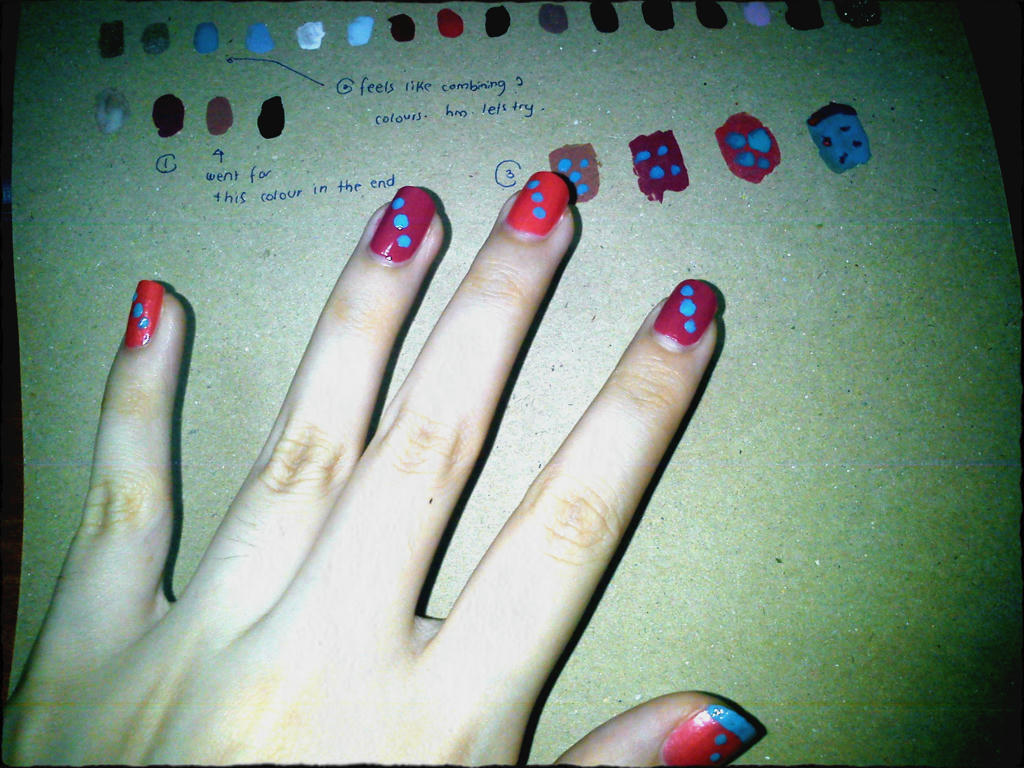 #1 I was trying it out on a piece of paper of all the nail polishes that I have and colour combination lol <.> Such a nerd.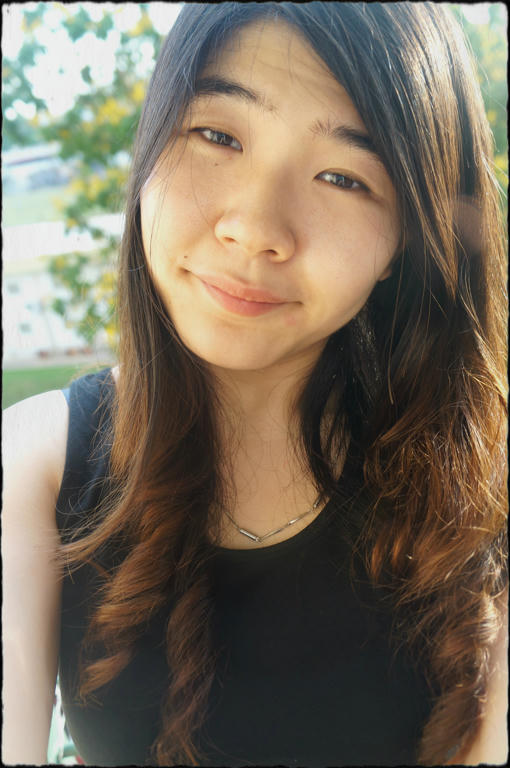 #2 My SOOTD <3
What's SOOTD? Well you know OOTD stands for Outfit of the Day right? SOOTD is something I came up which means
SEMI
Outfit of the Day >.> This is only happening because I don't have a full body mirror, something which I have been wanting for a
VERY LONG TIME
. Which is why I adore any full body mirrors that I see
anywhere
. Malls. Hotels. My Godbrother's toilet. Lawl.
See you guys after the wedding and I am looking forward to share it with you!