To my readers,
My deepest apologies for my irresponsible behavior for not updating for the past few days, including the announcement for the gift away that ends on 3rd January 2013.
Wow, 201-THREE. It feels so weird even just typing it out. Time flies. Getting older. More responsibilities. More wrinkles. Urgh.
ANYWAYS, just like last time, I picked the lucky person via lucky draw and whoever who misses out, fret not for there will always be a next time!
To those of you who participated, Merry Christmas and a Happy New Year to you and I can't express the amount of thanks for reading my blog and also sharing it <3
Okay, without further ado, *drum rolls* here goes!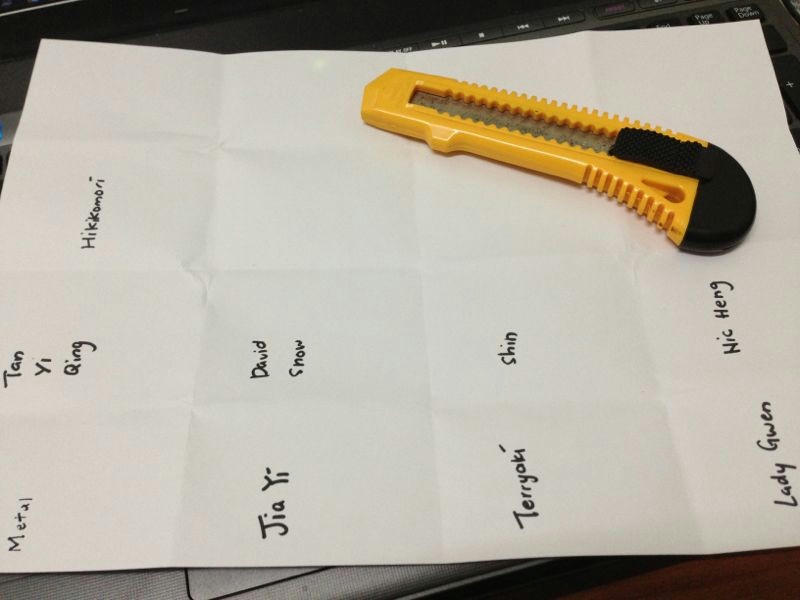 Making sure all 9 names are in!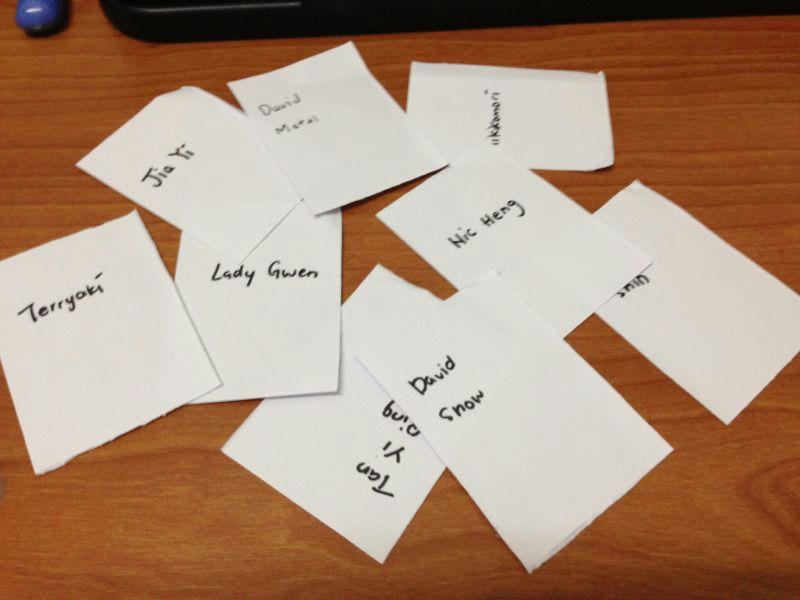 Sliced them to pieces!
AAAAAAAAAAAAAAND,
Well here's an entire video if you want to check whether it's foul or not <3
BUTTTTTTTTTTTTTTTTT
.
.
.
.
.
.
.
.
.
.
.
.
.
.
.
.
.
.
.
CONGRATULATIONS TO
TERRYAKI
FOR BEING THE LUCKY WINNER THIS TIME! Looks like Lady Luck decided to side with Terryaki rather than David Metal this time >D Well but what goes round comes around and the luck will be back with you after a circle, David :D
See you all soon next time, with very *hint* interesting food posts coming up >D