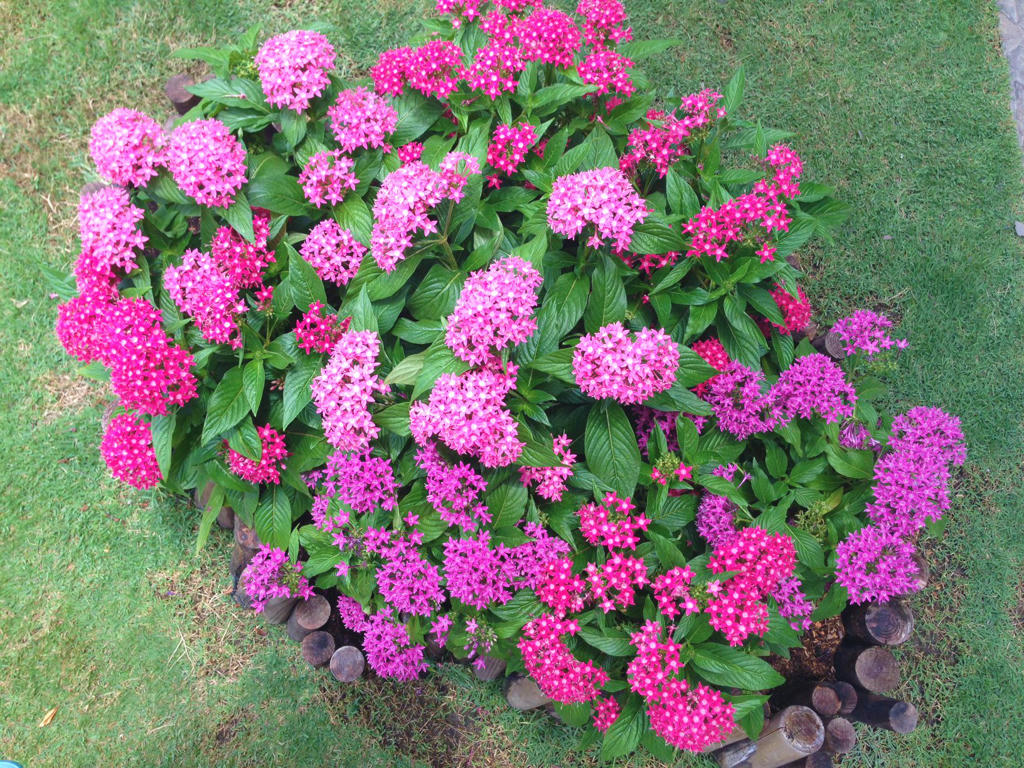 Some pretty flowers <3 If is my dream to visit a Lavendar Farm <3
Not sure if you guys saw this coming but I am sure you have seen this all around the net this week and I am sorry that I am taking part in it but I am doing this because I truly care about all of you (part of it) and also I want to be cared too (real intention).
Just kidding lol. Well like all of you who knows probably a month before me, GFC is going down and BlogLovin' / Facebook is going up. For those that I am already following on BlogLovin, that's cool. For those of you who does not have BlogLovin, it would be great if you could have one, that way I can still follow and read on any updates from you immediately. It would really be a pain if I could not remember your URL then I lose you forever. That would be such a shame.
There's only so much my brain can remember and I could only remember less than 10 blog urls as of now (my brain ain't my greatest asset), so remember to give my BlogLovin some love <3 I thrive too from the love and attention that you give me as each and every comment means a lot to me, except the generic copy and paste comment. No offense meant so non taken please. Lol, I mean the more the merrier :D And I ain't picky =P
So anyhoo, feel free to follow me on
Facebook
or
BlogLovin

'
as I will update new post on one manually while the other does it automatically for me >D Perfect for a lazy person such as myself <3
See you next round (soon!)!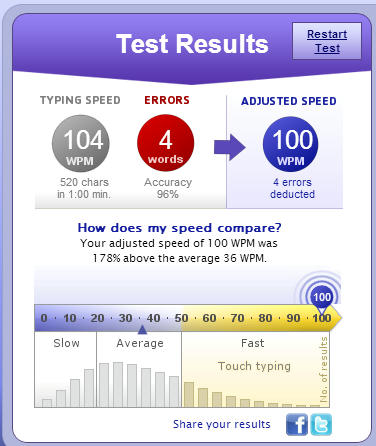 Lol okay. Just a random fun. Yesterday a bunch of friends and I were competing to see who types faster so we went to www.typingtest.com and took the first test. 1 Minute, English, The Enchanted Typewritter and this is my result. What's yours? Would you like to let me know?
I can only say, this typing skills comes from online gaming but sadly I am not the fastest ;_;